About Us
We are a small team of video professionals, dedicated to capturing a couples' wedding day in a captivating & moving way. All of our staff take great pride in their work and have brought great joy into the lives of many through their high quality wedding videos.
"We believe that a wedding video should be more than just a recording of an event – it should be an emotional
and enduring story of the first day in a couples' new life together."
- Aaron Kamp, Founder of Everafter Productions
Our Staff
Aaron Kamp - Founder & Director
Aaron has been in the video production industry since 1997. Over that time, he has filmed hundreds of weddings, corporate videos and TV commercials. While he still goes out to film around 30 weddings per year, Aaron's focus is training and developing new videographers who can provide couples' with perfect coverage of their special day. Aaron co-ordinates and oversees all of the production and post-production that takes place at Everafter Productions, ensuring that every couple receives the best wedding video possible - one that will be a treasured keepsake for generations to come.
Outside of weddings, Aaron is an award-winning filmmaker, having produced and directed several short films that have premiered in Los Angeles. You can view this work on his website www.aaronkamp.com

Aaron has a Film & Television degree from Curtin University and is a full member of the Australia Cinematographer's Society (ACS).
James Mahoney - Lead Videographer / Editor
James began working at Everafter Productions as an intern in 2010, while studying a film degree at Notre Dame University. Following his graduation, James joined Everafter Productions as a permanent employee in 2011. Since that time, James has filmed over 100 weddings and is now one of Everafter Productions' lead videographers and editors.
Outside of weddings, James assists on various film productions in the camera and sound departments.
Peter Burton - Lead Videographer
Peter has been working with Aaron for over 15 years, when they first filmed an 8-part Community TV series together.
Since that time, Peter has filmed hundreds of weddings, capturing exceptionally high quality images and steadicam shots.

Whether it's Aaron, James or Peter capturing your day, you can rest assured that you're wedding video is in the safest hands.
Freelance Cameramen / Assistants
We have several freelance videographers who work with us as 'B' operators.
* Gary Centrone - Freelance Videographer
* Jesse Daniels - Freelance Videographer
* Andrew Njuguna - Freelance Videographer
* Peter Liddicoat - Freelance Videographer
* Alap Dave - Videography Assistant
* Helen Stafferton - Videography Assistant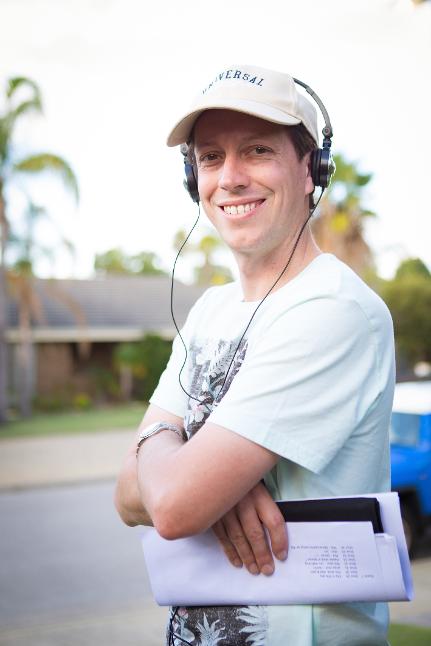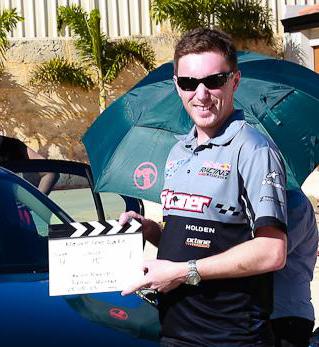 Peace of mind…
When choosing Everafter Productions for your wedding video, you can rest assured that you are getting a company that takes their work seriously. Aaron is a trained cinematographer with a degree in Film & Television production and has spent over a decade working in the production industry. We also participate in workshops with the worlds leading wedding cinematographers to ensure that we stay at the top of our game.
There are many wedding videographers in the market offering all kinds of packages at varying quality levels and it can be confusing and difficult to know who to choose. We strongly suggest that you give us a call or come and meet with us before making a decision. And after our initial meeting, if you decide that we are not the right company for you, that's okay. But if you do decide to book with us, we guarantee to provide you with a video that you will love & want to watch over and over again.
Links...
There are a number of other wedding service providers that we love working with. Click here to see who they are!
Of course, although we like working with these suppliers, this does not mean they are the best fit for your wedding. We encourage you to meet with each wedding service provider to ensure that they offer exactly what you are after.
______________________________________________________________________________________________________________________________________
Site Design & Content - Copyright 2015 Everafter Productions