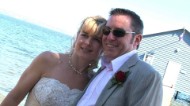 "Absolutely stunning. I have not seen anything this professional and creative before. We are ecstatic! Aaron & team have done a remarkable job. It was important for us to capture the whole day, as we will not see our friends in Australia for a long time and wanted to capture the memories. Aaron achieved this and exceeded our expectations with the finished DVD. Thank you so much"
- Anita & Lee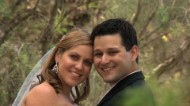 "Very professional and friendly. You were the ONLY wedding supplier that I didn't have to chase up and initiated contact and made me feel secure AFTER signing the contract. Fantastic! We were blown away by the quality and editing. We've watched it 5 times already! We were especially impressed with the editing of the highlights clip. It brings a tear to my eye. Absolutely wonderful job. You were outside our original budget but after seeing Mike and Kasey's video we couldn't bear to go with anyone else. It was absolutely worth every cent and we will recommend you to everyone we know".
- Jessica & Nathan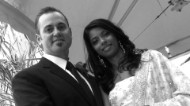 "In a word...brilliant! Both Lizzy and I are absolutely amazed of your professionalism and videographic skills. You highlighted the day so perfectly and your choice of shots were exceptional. The music, also was mixed exactly how we wanted it. You have done THE best job!!! Thank you so much Aaron. I will be passing your details to the rest of my family and to anyone else in the area who would require your services. Again, thanks so, so much. You've made our wedding day and memories of it wonderful."
- Nicolas & Elizabeth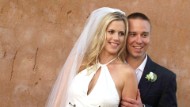 "Well done Aaron! Thanks so very much for producing such an awesome DVD of our wedding - even better and more enjoyable than we imagined it'd be! We really appreciate all your hard work and many hours spent bringing it all together for us. Can't wait to show the family and generations to come! A big thanks also for being so unobtrusive, calm and professional at our wedding and for staying right till the end, filming us on the bus. All the very best with your thriving business."
- Roylene & Andrew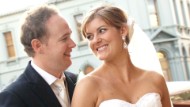 "Thank you so much for filming and capturing our special day. You were so professional and an absolute pleasure to deal with from day one. I would certainly recommend your services."
- Vanessa & Craig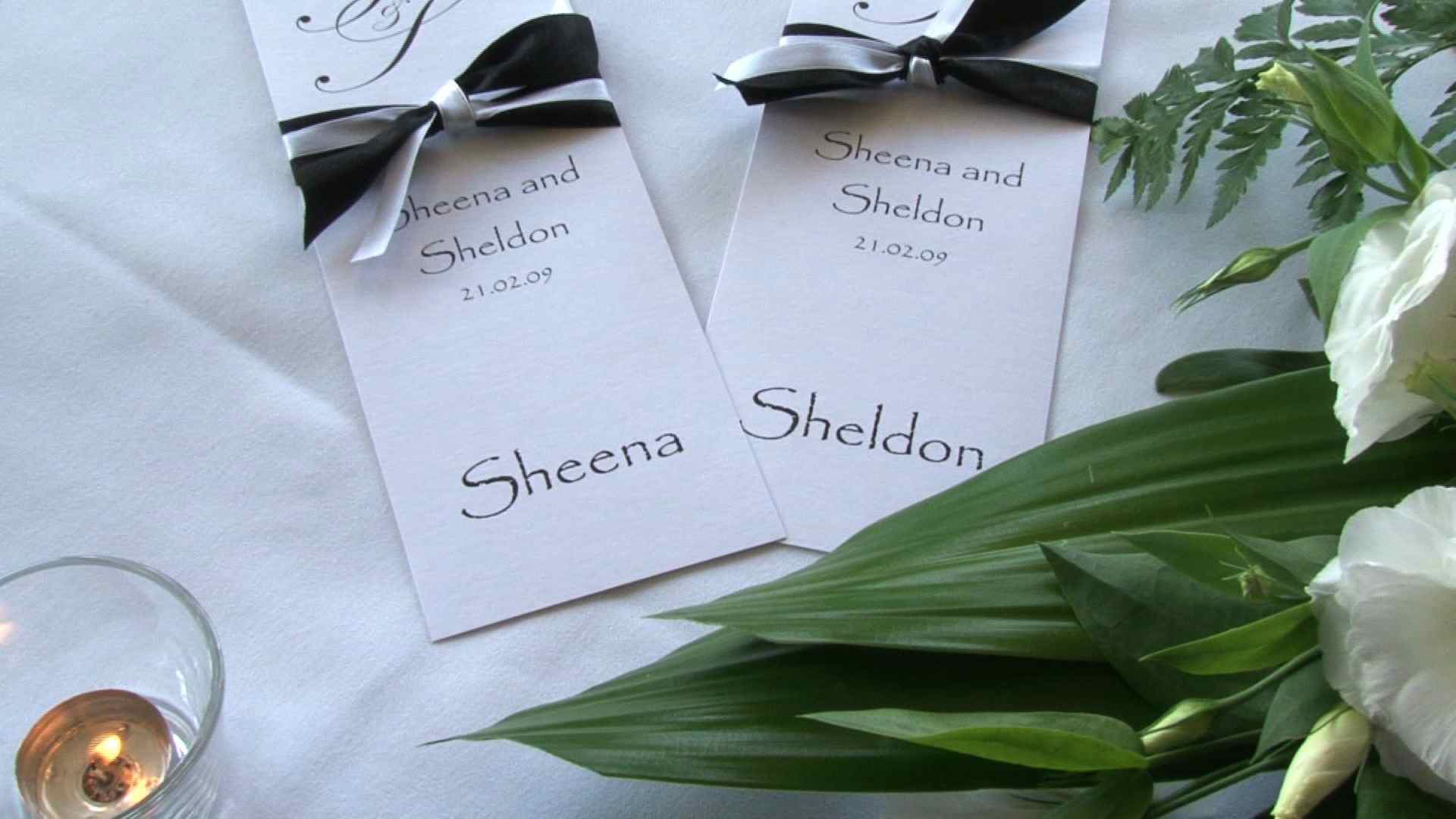 "Thank you. The DVD has been the best money we have spent. You have given both our parents and us such a wonderful memento of our special day. Your work is so thoughtful and professional and we cannot thank you enough. Special thanks too for getting it to us so promptly – we are still waiting on the photos!!"
- Sheldon & Sheena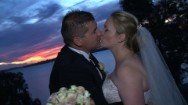 "Aaron was fantastic. He went out of his way to make us feel relaxed; he was unobtrusive and very helpful. I initially had no interest in getting a video made, and just did it because that's what you do. But I am so thrilled with the outcome. I'm so glad we had Everafter do our video, they did a great job. Thank you very much for all your effort. We will recommend you to all our friends and relatives"
- Claire & Ambroz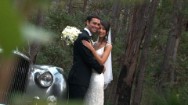 " Wow! Your DVD of our wedding blew us away! You did such an amazing job capturing our special day. Our families are so grateful we decided to video tape our wedding, and also agree you did a stunning job. Thank you for your patience, friendly service and professionalism, which altogether sum up the fantastic DVD we now have and will cherish forever. By far the best camera expertise I've seen compared to other Perth Wedding videographers. Many Thanks."
- Cynthia & James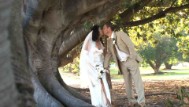 "Outstanding production, highly professional, unobtrusive, friendly. The videography was an afterthought after being talked out of it and not budgeted for. Aaron came to the party with an excellent package price, but even better was the finished product. We are forever thankful to have your video and would not hesitate to recommend Aaron's services. Love the highlights clip and the ability to search and view by segment."
- Anna & Blair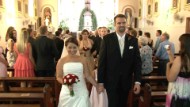 "The DVD is beautiful, everything we could have asked for. High quality & professional. We loved that you could go the extra lengths to set up the international web link as it was very important to us and Mike's family. Thanks so much!"
- Fleur & Michael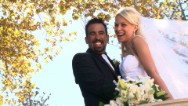 "What could I possibly say about our Wedding DVD? It was AMAZING!! I am so happy with your work; I can't stop watching the DVD!! I would like to say a big thank you for being a part or our day and capturing all the memories. The DVD was romantic, funny and top-quality. I have seen many wedding DVD's in the past, and this is by far the best compilation of video, music etc. I will be recommending you to any body that is planning their wedding. I am so happy with the service and work you provided us, thank you, thank you, thank you!!!!"
- Jamiee & Diogo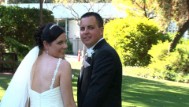 "Very professional, prompt and friendly. Kaylee and I are extremely pleased with the product and service provided by all the staff at Everafter Productions. We would highly recommend them to anyone wanting a professional and friendly service with a high quality production. "
- Kaylee & Cameron
"Booking and deciding on Everafter Productions was one of the easiest parts of planning our day. Thank you so much for a wonderful finished product! Both very happy!"
- Jess & Joe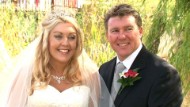 "Fantastic! Aaron was very easy to talk to, and was flexible which made it a lot easier. He was the only professional leading up to the day that didn't stress me out! Thanks heaps!"
- Fiona & Andrew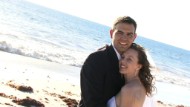 "Thank you for the awesome job you have done creating our wedding video. We weren't going to get a videographer at first but we are so glad we did, you did a wonderful job."
- Amanda & Luke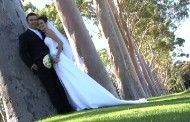 "Thank you for beautifully capturing every moment of our special day. Our wedding video reflects your excellent work and we are thrilled with it"
- Tanja & Mario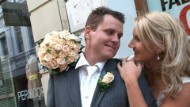 "Thank you for all your efforts on our wedding Day. You captured it all so beautifully. We will be sure to recommend you."
- Gemma & Matt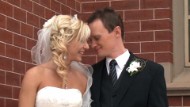 "Fantastic. Great job. We have no hesitation in recommending you to our friends."
- Bronwen & Spencer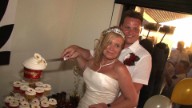 "So professional. Presentation spot on. The cover is amazing. We all loved it. What an amazing job you did. This DVD will be with us forever; you have given us wonderful memories that we can keep on reliving. Thanks so much"
- Faye & Jon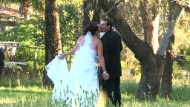 "I was totally blown away with the finished product, it was amazing, you captured every detail. Thank you so much!"
- Sarah & Damien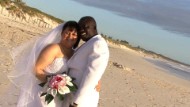 "Beautiful. Fantastic. Perfect. Loved it all. People commented on how inconspicuous you were – which was great!"
- Tracey & Junior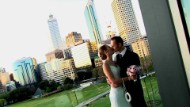 "We love it! Very happy with it. Love the cover – so beautifully done with the photos and colour-matching spine to the bridesmaid! Great quality sound and footage! Thank you sooo much! Extremely satisfied! Will recommend!"
- Nikki & David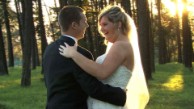 "We could not be happier, a wonderful portrayal of such a beautiful day!"
- Kate & Mark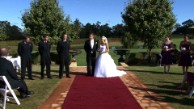 "We absolutely love the DVD. Everyone we show says how professional it looks. Thank you for producing a quality DVD that we can cherish forever!"
- Lucy & Neil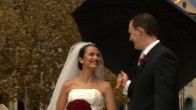 "The wedding video was absolutely superb… we couldn't ask for more. Our theme was very classic and the video was shot perfectly and the editing was so suitable and perfect. I highly recommend you to everyone!"
- Eli & Dale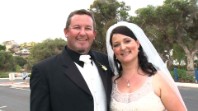 "The way you have matched our music to the shots is just awesome. Thank you!"
- Meree & Derek
______________________________________________________________________________________________________________________________________
Site Design & Content - Copyright 2015 Everafter Productions