Cinematic Short Feature
In our desire to create wedding videos that are emotionally engaging & fun to watch, we are proud to now be offering the Cinematic Short Feature. This is a 10-20 minute edit of your entire wedding day, constructed with the same cinematic style, attention to detail & storytelling attributes of our Cinematic Highlights Clips. But with this longer version, you can be sure that every important word, moment & detail is included. And best of all, it is still short enough so you don't need to push the fast forward button!
Price: $900
NB - the Cinematic Short Feature is only available as an 'add-on' to one of our standard video packages.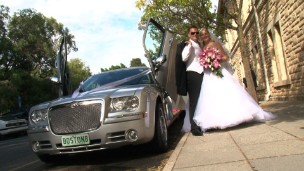 ______________________________________________________________________________________________________________________________________
Site Design & Content - Copyright 2010 Everafter Productions